Managed service providers (MSPs) deliver services including regular support, active administration, infrastructure & security, applications, and network requirements of customers. They come up with business strategies based on the nature of the team, available resources, market, and customer requirements. The influence of these factors varies over time, making leaders to continually adjust their timelines, plans, and activities.
2020 holds new opportunities when it comes to MSPs being asked to face new challenges and gear-up in parallel. MSPs are focusing hard on the investments needed to leverage new opportunities, as
changing dynamics of the cloud computing landscape impact their current priorities.
Trends that Will Influence Managed Service Providers Business in 2020
Outcome-based Services
At present, customer expectations or demands are inclined toward outcomes with predefined standards. These then result in a consolidated preference for outsourcing their requirements to integrated solutions providers, instead of depending on various single solutions providers. The quintessential benefit for MSPs, in this case, is that change is imminent. Upgrading their management services and approach to suit customer requirements is touted to have a strong opportune quotient for MSPs in the coming months and beyond.
Mergers & Acquisitions
A single-stop-shop for all solutions is what customers seek for. This has led to a series of mergers and acquisitions to leverage tools that improvise business operations. The case is no different in the business of
managed services, which is driven by the emphasis to fill the lack of certain solutions. As customers start to engage more with service providers that offer integrated solutions opportunistic pathways have begun changing for MSPs. MSPs prove to be a lucrative target for investors, resulting in a growing number of M&As deals. A key example of such transactions is the acquisition of TPx Communications by Siris; and the strategic investment by Lightview Capital in Buchanan Technologies.
Automation, Outsourcing, and the Cloud
Strive to increase customer engagement has led to the development of more platforms on the cloud and has already started helping meet various business requirements birthed by the digital transformation trend. Prices will soon be based on consumption as more and more people rely on some clouds more than others. A drastic reduction in the manual workload is pegged as processes are being automated, which has opened doors for managed service providers to offer automation solutions and services to organizations. The market for outsourcing is rising up with an impact, with more companies outsourcing their requirements to MSPs, reducing their dependency through conventional service-level agreements (SLAs). This has led to the advent of experience level agreements (XLAs), which means more focus on customer & employee satisfaction and less on uptime.
Cybersecurity
Growing commoditization of on-premise managed services and the consequential check on profits have made MSPs to emphasize higher demand or value offerings. Cybersecurity hits the top of the list, with the value recording an approximately 8% growth and researchers predicting annual growth of nearly 15% annually. Demand for cybersecurity will continue to grow as the number of cybercriminals soars up. Increasing compliance needs & fines imposed by regulators on companies that disregard industry standards will also result in a high demand for cybersecurity. Several MSPs have been making their cybersecurity moves, for instance, SolarWinds MSP acquired TrustedMetrics' SOC and threat monitoring software technology in a bid to consolidate its security ecosystem.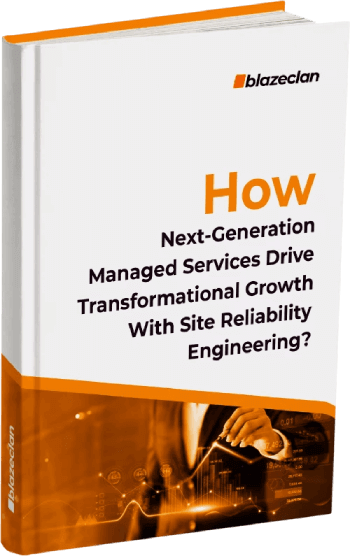 FREE RESOURCE
How Next-Generation Managed Services Drive Transformational Growth With Site Reliability Engineering
Consultation as a Service
The business revenue from guidance and advice is greater than ever for channel professionals. Some of the most promising areas to aid SMBs include technology training, long-term planning, cybersecurity/compliance, workflow/process improvements, policy development & implementation, and new technologies.
To summarize, MSPs are taking sheer efforts to perfect each process that ranges from signing initial contracts and completing preliminary assessments to payment collections for every service delivered efficiently. With a healthy cash reserve, optimized systems, and a tight balance sheet, MSPs can benefit from new opportunities in the years to come.