---
About BroadCastAsia 2018
The Suntec Singapore Convention and Exhibition Center had never been so alive the way it was for the BroadcastAsia 2018 event. BroadcastAsia is all about pro-audio, digital media, film and broadcasting industries, and the 3-day summit (26th to 28th June, 2018) had come to an end. The best part – BroadcastAsia had addressed some amazing technology updates when it comes to digitising the broadcast and media ecosystem. And BlazeClan was part of this new evolution which talked extensively about Virtual Reality, OTT, IP Broadcasting, 5G Communication, AI, Robotics, Cyber Security, Satellite Communications, etc. Packed with more than 1,800 exhibitors from 52 countries, BroadcastAsia 2018 witnessed more than 900 product launches.
Engagement at the Booth
Moving on to our booth #4D2-01 which was shared with the AWS Elemental team, we had a huge amount of interaction with the conference attendees. Many of them were interested in our offering – CloudStream, a holistic video asset management platform having OTT features to support content ingestion, processing and the delivery of content across devices.
Here are few snapshots from BroadCastAsia 2018: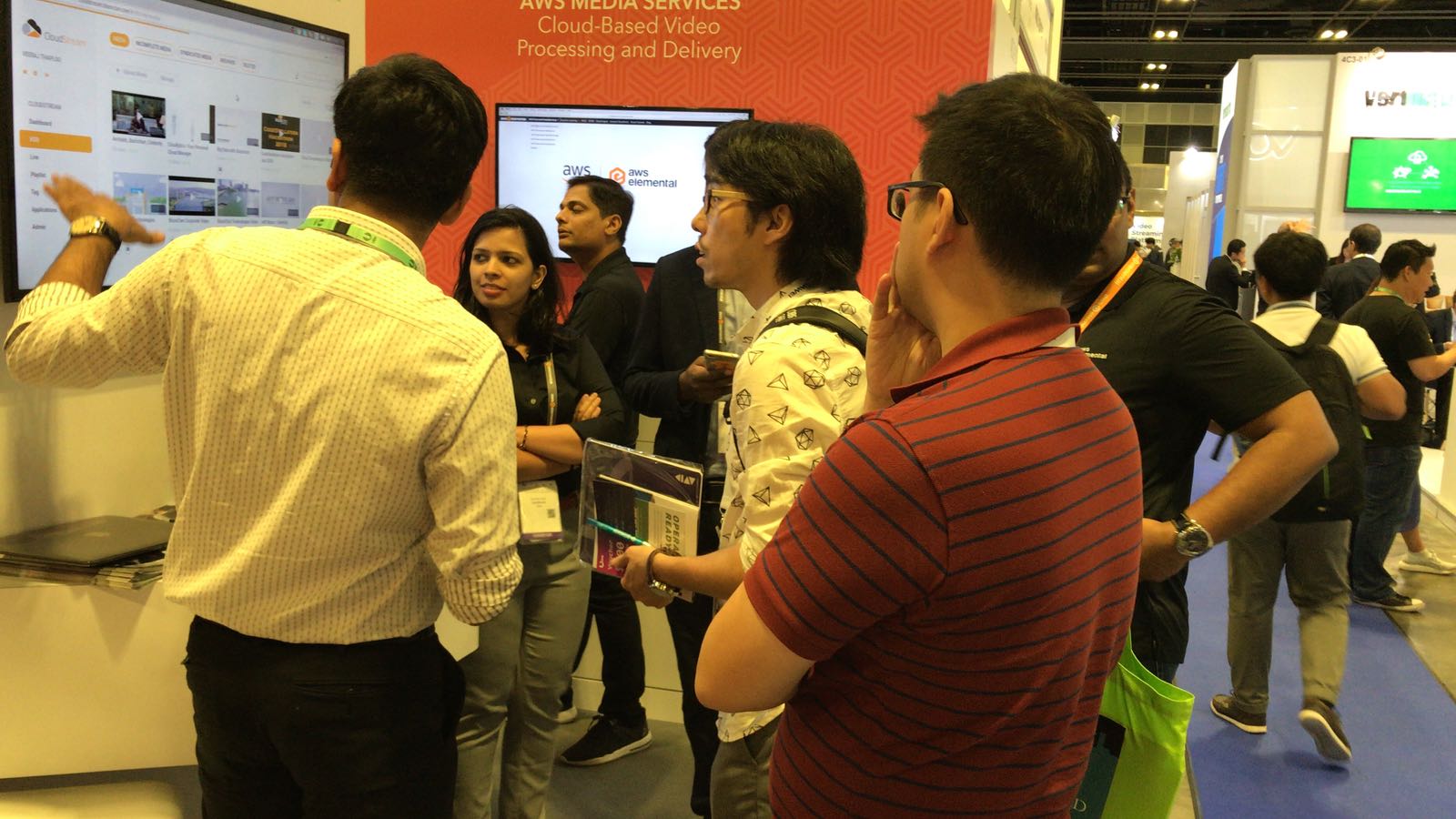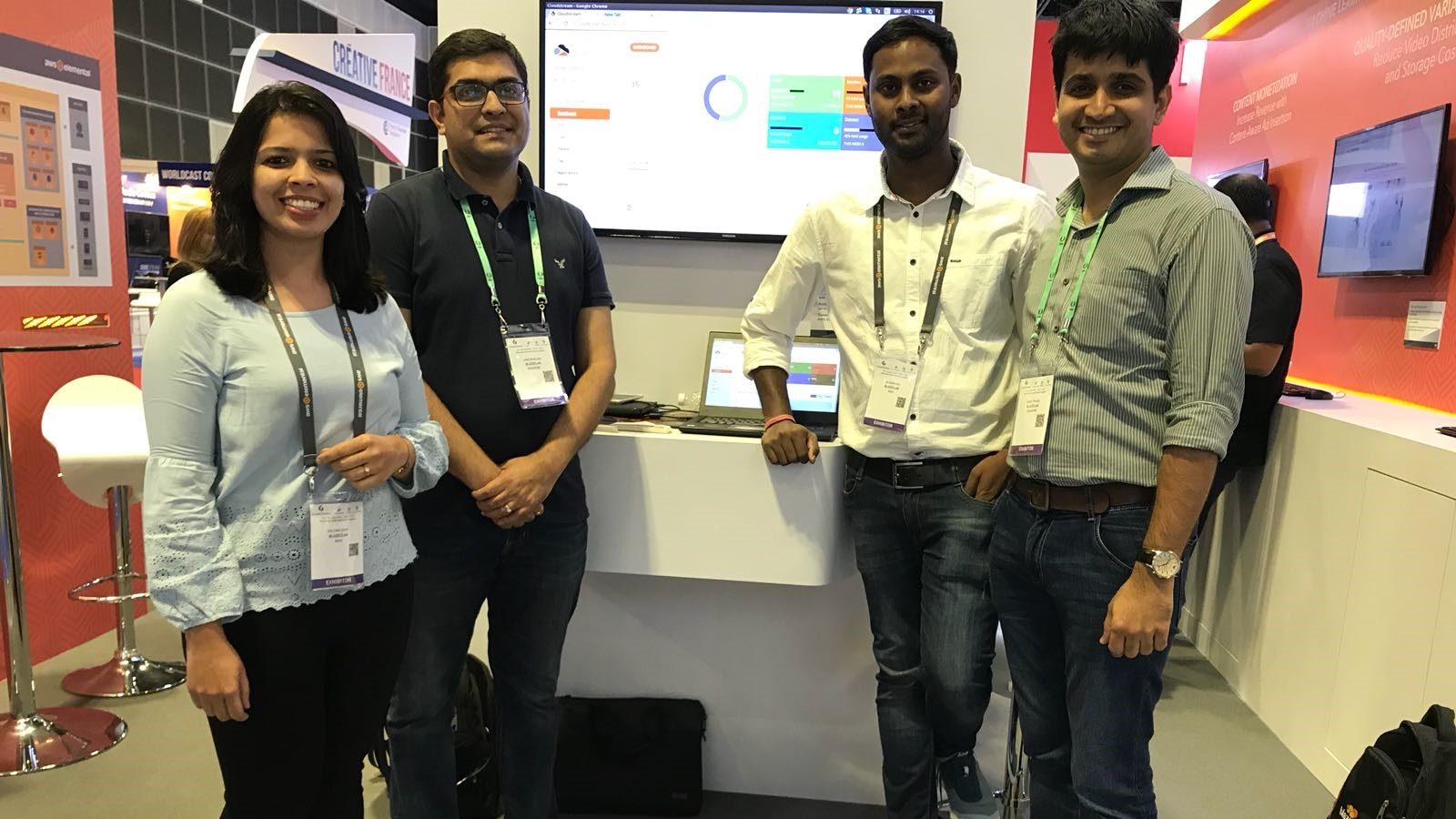 In addition to our booth, we also had a speaker session on CloudStream OTT Management and Delivery which talked extensively about live streaming of video, transcoding and analysis of VOD content along with the media asset management utility. The speaker session was conducted by Rahul Prasad, Director Sales, BlazeClan Technologies, he emphasized on the fact that by leveraging AWS Elemental Media Services, CloudStream enables video providers to increase innovation and market responsiveness, maximize audience engagement and reach, reduce total cost of ownership.
A quick look at Rahul conducting the CloudStream OTT Management and Delivery session: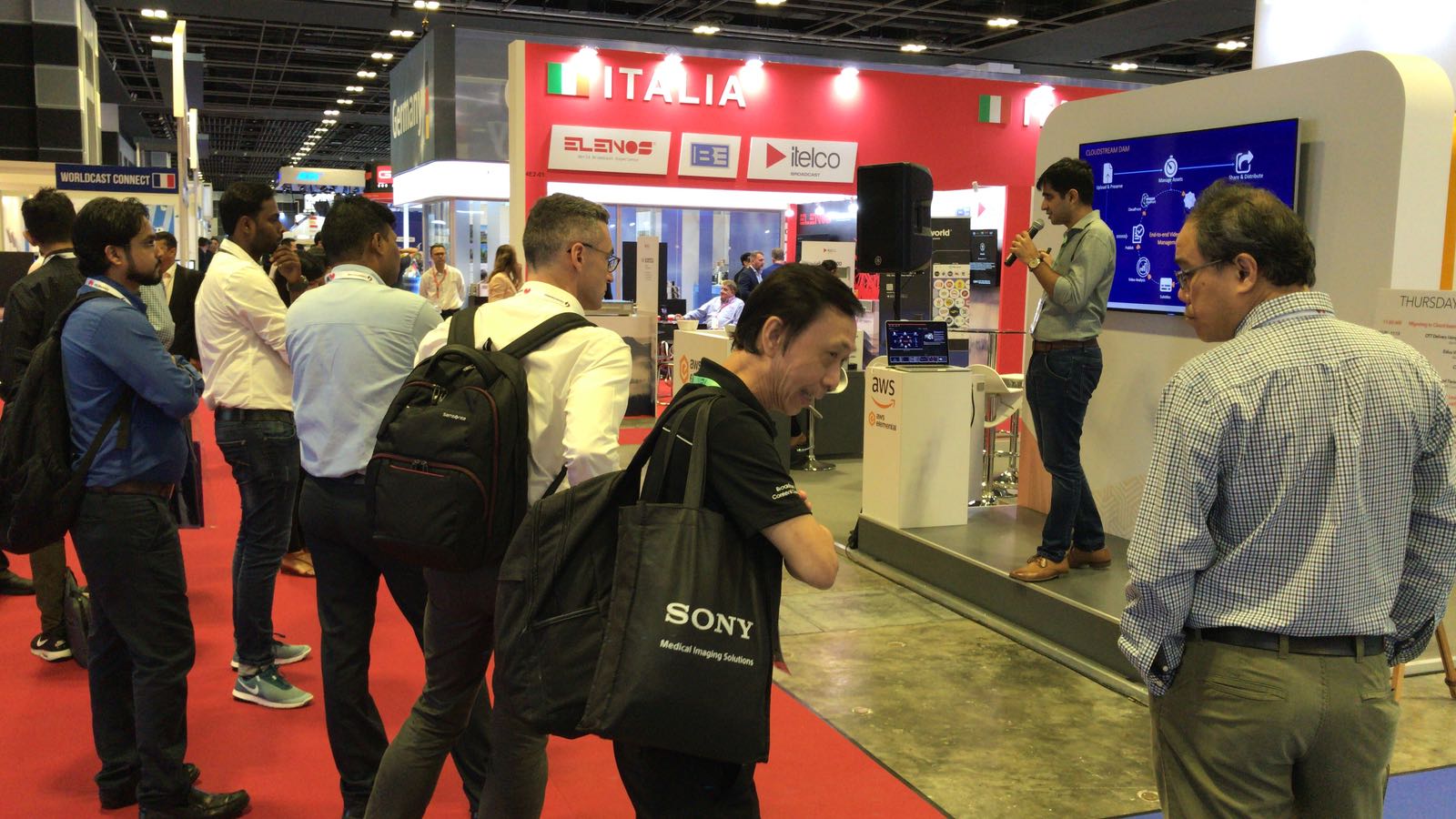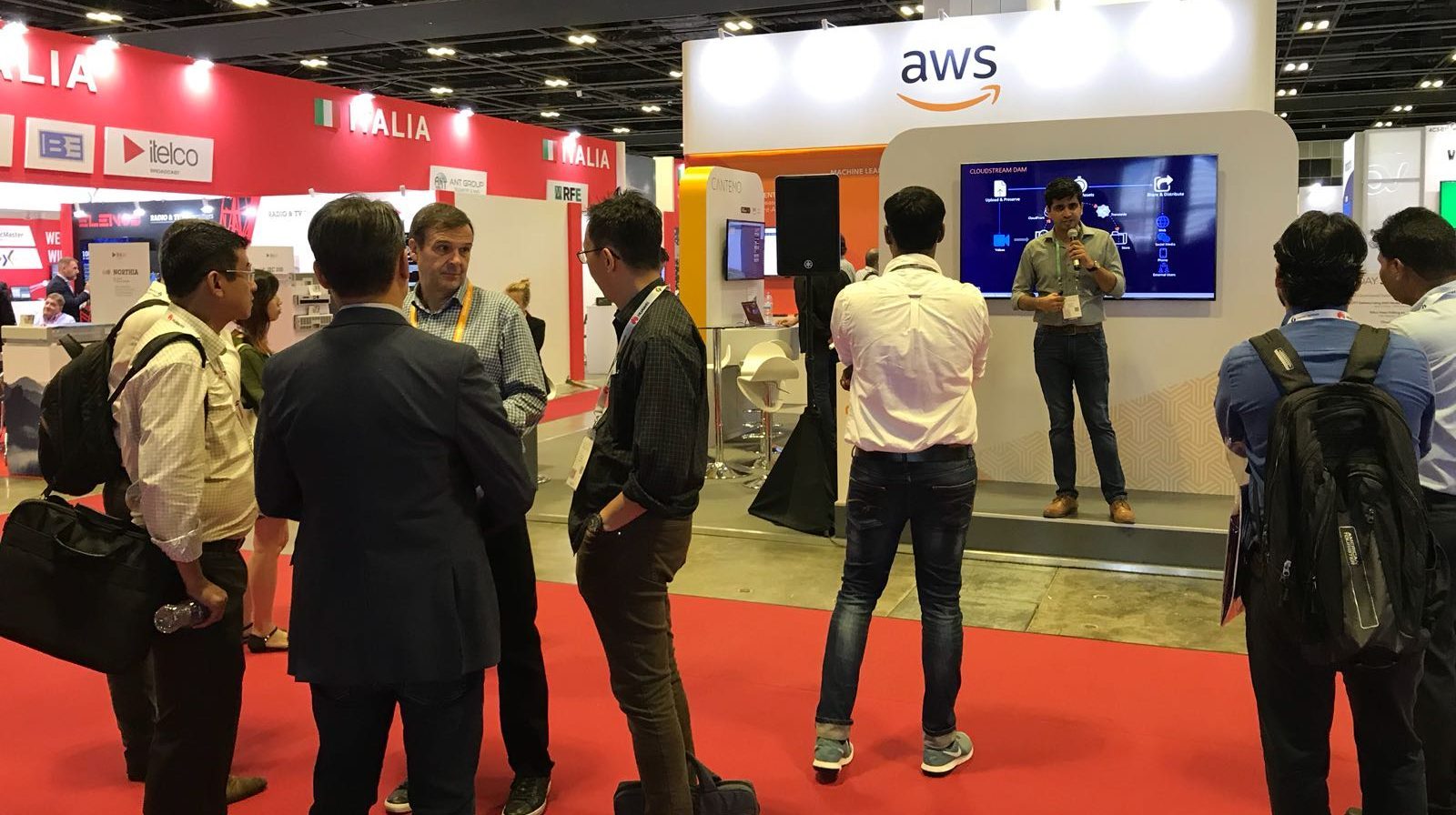 Inside CloudStream with AWS Elemental Services
CloudStream functions as a holistic OTT bundle supporting content ingestion, execution till delivery for any class of content, be it Live or VOD. CloudStream makes use of AWS Elemental MediaLive services for the delivery of highly reliable live streams without the need to manage the infrastructure. Security and cost efficiency have also been considered through AWS Elemental MediaPackage while developing CloudStream.
In addition, AWS Elemental MediaConvert ensures multiple video processing capabilities for a better viewing experience. As a matter of fact, CloudStream also incorporates the use of Amazon Transcribe which makes it easy for end users to convert speech to text using Automatic Speech Recognition (ASR) technology. Subtitles or multilingual language support can be expected through Amazon Transcribe as well which is a must since the audience is scattered through out the geography.
CloudStream also incorporates Amazon Elastic Transcoder which is solely used for video transcoding purposes, it ensures viewers can access video content across devices. Furthermore, the analytics displayed on the screen are all part of the Amazon Rekognition service that highlights objects, scene and faces, extracts text, recognizes celebrities, and identifies inappropriate content in images.
The Future of CloudStream
When we talk about the future of CloudStream, we come across endless opportunities that can elevate video viewing experience. CloudStream should be in a position to extract rich analytics as to how many users have viewed advertisements between videos and also record the engagement performed during the advertisement. Not just analytics, automation of subtitles and closed captions are being worked on further allowing users to edit if required. You see, the list goes on and on, and our R&D department is completely going bonkers for bringing CloudStream to the top for delivering a mind-boggling video viewing experience.
What Next?
The BroadcastAsia 2018 event was indeed a grand success! With the exchange of new ideas and possibilities in the media and broadcast industry, we look forward to participating next year with the same zeal and enthusiasm. To know more about CloudStream, feel free to contact us at sales@139.59.4.14 or visit CloudStream's success stories here – Case Study.