Breeding a culture of passion and fun at work, Blazeclan began as a product-based company with a team of 4 people seeking a firm hold in the e-learning marketplace. However, we gradually evolved from being a product company into a renowned cloud service provider, which helped us grow up to a strength of over 430 people. Our core value of customer obsession has helped our customers evolve faster and gain their trust, which reflects in our NPS score that is over 80.
2019 has brought great success and pride for Blazeclan in most of its endeavors, ranging from the influx of new projects and growing user engagement. This has further led us to receive awards and recognitions in media coverage.
Productive Achievement is the Result of Our Self-Esteem, Not Its Cause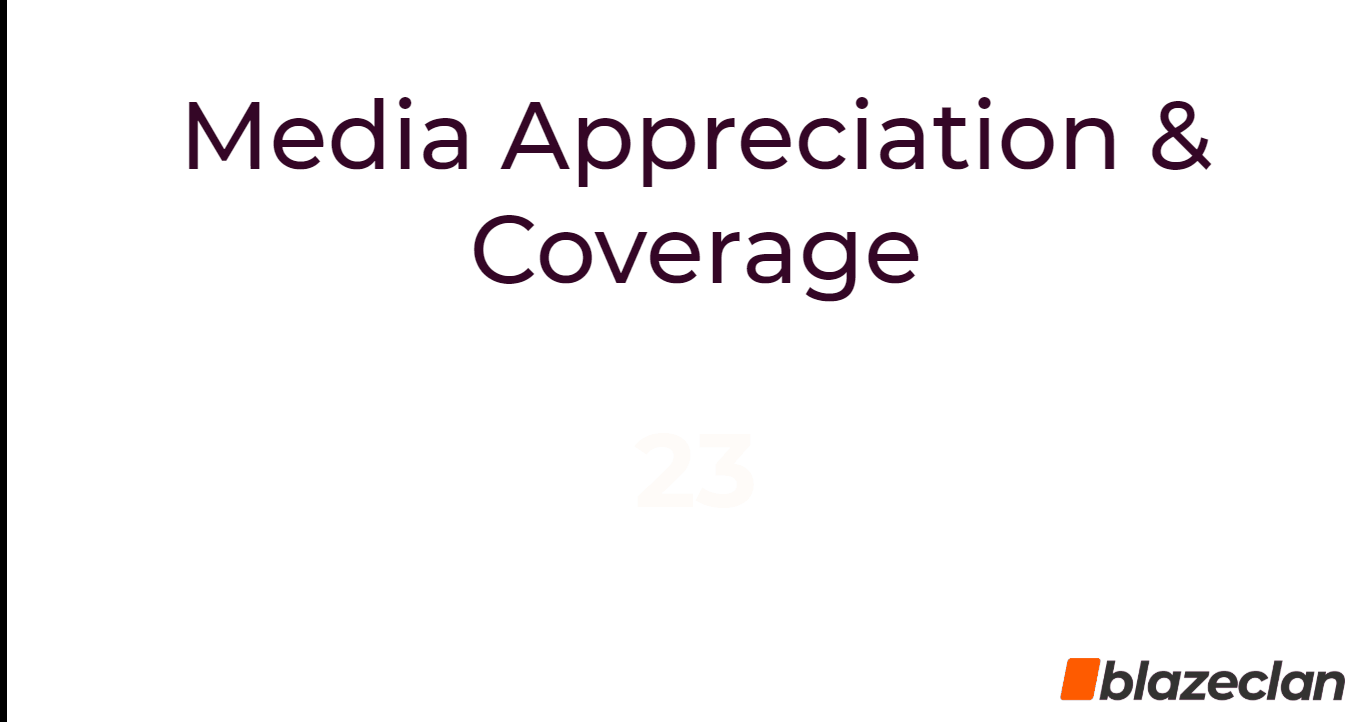 Insisting on higher standards is the key to the way we work and customer obsession is our key to success. This has helped us accomplish tasks that we once deemed difficult or unachievable. We have been recognized by IDC MarketScape as a major player in the cloud computing space. In addition, we have been recognized in CRN's 2019 Next-Gen 250 List as a standout IT solution provider as well as presented with the CRN Excellence Award.
The media has covered our efforts in upskilling our staff in the move to embrace the shift to skill-based model and maintain a culture of ceaseless learning. Blazeclan was recognized for its excellence in cloud services across 23 media coverages.
We have always been at the forefront of leveraging the latest in AWS services to help our customers achieve their business-critical goals efficiently while speeding up innovation. Also, we are happy to extend our relationship with AWS as an Outposts Launch partner. We are the only cloud provider with this expertise in Southeast Asia (SEA).
While we have been in a relationship with our existing customers, our engagement with new customers increased manifold in 2019. Australia and Singapore are two major regions where a relatively greater number of companies approached Blazeclan for cloud solutions. We have worked on over 50 new projects in these two regions in the last year. Apart from this, we built a good relationship with various companies in the U.S., Europe, and India.
We saw an incredible rise in the number of customers showing interest in our cloud solutions in 2019. Also, the number of newly certified cloud experts in our company has reached 486 in the last year. Apart from these feats, we have conducted 22 workshops and events, which were focused on cloud-native network transformation, accelerating migration to the cloud, financial services, technology, digital transformation, secured cloud-enabled transformation, and so on.
2020: The Road Ahead
Blazeclan's top priority for 2020 is to be capable to manage a minimum of 20% of the cloud infrastructure worldwide. Our endeavor is to become the go-to partner for the cloud and digital needs of enterprises worldwide.
Besides being an AWS Premier Partner, we are focusing on investment into a robust machine learning practice to cut the costs of data storage & processing. It is increasingly affordable and technically viable to run machine learning algorithms on huge data sets within the enterprise.
At present, most customers are pursuing to run machine learning algorithms with the aim to make estimations on their churn, up-sell and cross-sell products, and improve machinery maintenance. This opportunity will further lead us to empower our enterprise customers to embrace digital transformation and realize faster time-to-value.